Rules for The Beat Post International.
I write what I am told. Webmaster Bent Bay
I do not accept massmail with presents / gifts such as:
Awards, Valentine, Spring, Autumn, Christmas, New Year, Summer, Winther, etc. more info.
Do turn on your speakers.
This hits the nail on the head. If we all heed the contents, the amount of forwards would be cut in half. Just click the link below.

For those of you who are tired of getting emails that tell you to
forward to at least X number of people in the next 15 minutes so that
wonderful things and miracles will happen if you do and there will be
consequences if you don't, then you will enjoy this.
Click here: <http://info.org.il/irrelevant/may02-smilepop-soapbox4.swf>
My homepage is not only for Free Advertising for others Homepages.
When you receive an Award or Gift, it is up to you to find out,

if there has been used copyright things to make it. more info.
I will only accept banners in international size (468x60) other size will go in paperbasket.
My Guestbook is only for Greetings. Not message for picking up presents.
Gifts and Awards received without URL, will not be placed on my Homepages.
Please do not send your Chainletters and Hoax to me! Download Sound zip here!
For more information, click on the underlined links in text.
There must be something wrong by sending out Awards! How can a nearly new Homepage

with very bad grafik, two or three page´s and a picture of a cat or a dog, have won several

Gold-Awards? An Award may not be a kind of a greeting-card ! Nor PR for a site!

Maybe after reading this, you call me stupid and a dummy, OK I can live with that.
Do you want to know more about The Beat Post? Try links below:
New Homepage - Only for Animals

If you want to help the Animals to get a better life- You may use the above banner on your Homepage with this URL:
Click on a flag / Klik på et flag / Klik op een vlag
---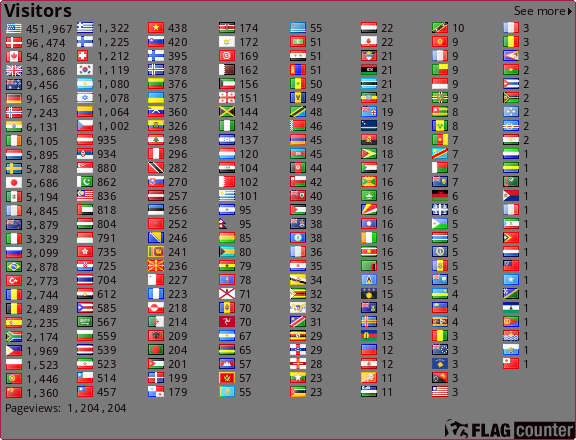 Some materials and art may be copyrighted © by their respective owners.
Use of copyrighted and/or trademarked materials is for entertainment purposes only.
No infringement on the original copyrights or trademarks is intended or should be inferred.
All known artists will be listed, given credit for their work and will be provided a link to their website if available.
If you see artwork on this website that belongs to you and want to be acknowledged or want me to remove your art; please contact me!
Bent Bay