We don't mind being taxed for what's needed.... we do mind the:
The 300$ hammers

The 1500$ camodes

The 75$ screw

The pay for vegas trips

The Pay for illegals freebees

The lavish white house parties
People sit home, if they have one, watch all of the government waste on TV while

wondering if they can make it to payday on what's left after taxes!
---
Please read through and see if you agree to the value of the idea and what an enormous benefit it would be to every human being in America.
AMERICA'S FOOD
Every person on this planet must eat to stay alive, food is the only thing that we all have in common. We can survive with out TV, Radio, Cars, Diamonds, etc, etc... but we must have food!
While religion, speech, the right to enjoy health and happiness are lamented as rights under God and other affirmations such as the constitution, the right and absolute necessity to feed yourself, being the most important aspect of life, is somehow overlooked.
Tax... We all understand that taxes are necessary to facilitate the role of government, to supply us with law enforcement, emergency services, security, the list goes on.
We are now taxed on everything possible, including the food we eat. We work and make a dollar...we must give 13 to 25% of that dollar to the "government"...we take what is left out of that dollar and pay rent, pay utilities, by clothes, pay the doctor bills and try and pay for our medicine that more and more of us need as time passes...then, with what is left, if any, we buy food.
We are again taxed at the grocery store when we by food, taxed for spending the little money we have left that we have already paid tax on! We all must eat, it is the upper most necessity of life and yet we are punished by our own (other people) government for buying food... does that make any sense?
Tax us for everything else, beer, cigarettes, cars, clothes, etc, etc... but there should be no TAX ON FOOD! Why? There are over 300,000,000 people in the US that must eat every day, not because they want to, or like to, but because they must.
Not all of the 300,000,000 + people have enough resources to buy the food necessary to keep them healthy. The elderly, the weak and ill, the impoverished through no fault of their own but due to circumstances they have no control over.
It is one of the best feelings known to mankind to have no hunger. Also, one of the most heartbreaking and depressing feelings for a human being is not to have food enough and of the right nutritional content to sustain oneself, and further, no chance in sight of having sufficient food in the future!
Too many people, the young, the old, the in-between, the sick, the incapable, for what ever reason, go from day to day without having enough nourshing food to maintain their health. And yes... it is our problem, all of us that are decent human beings... so what can we do?
There are many things we can do, some are fortunate enough to have the resources to give money... many donate time to help the hungry, we all have our limitations. One thing we all can do is start state petitions to repeal food tax in your state, get everyone you know and others to join in. It takes only your time, we all have that!
Please help, every dollar in food tax repealed can be more food for those with less than what is needed to go to bed not being hungry. We as fellow human beings owe it to one another!
---
Obituary of the late Mr.Common Sense

Today we mourn the passing of a beloved old friend, Common Sense, who has been with us for many years. No one knows for sure how old he was, since his birth records were long ago lost in bureaucratic red tape. He will be remembered as having cultivated such valuable lessons as: Knowing when to come in out of the rain; Why the early bird gets the worm; Life isn't always fair; and Maybe it was my fault.

Common Sense lived by simple, sound financial policies (don't spend more than you can earn) and reliable strategies (adults, not children, are in charge).

His health began to deteriorate rapidly when well-intentioned, but overbearing regulations were set in place. Reports of a 6-year -old boy charged with sexual harassment for kissing a classmate; teens suspended from school for using mouthwash after lunch; and a teacher fired for reprimanding an unruly student, only worsened his condition.

Common Sense lost ground when parents attacked teachers for doing the job that they themselves had failed to do in disciplining their unruly children.
It declined even further when schools were required to get parental consent to administer first aid cream, sun lotion or a band-aid to a student.

Common Sense lost the will to live as churches became businesses and criminals received better treatment than their victims.

Common Sense took a beating when you couldn't defend yourself from a burglar in your own home and the burglar could sue you for assault.

Common Sense finally gave up the will to live, after a woman failed to realize that a steaming cup of coffee was hot. She spilled a little in her lap, and was promptly awarded a huge settlement.

Common Sense was preceded in death by his parents, Truth and Trust; his wife, Discretion; his daughter, Responsibility; and his son, Reason.
He is survived by his 3 stepbrothers; I Know My Rights, Someone Else Is To Blame, and I'm A Victim.

Not many attended his funeral because so few realized he was gone. If you still remember him, pass this on. If not, join the majority and do nothing.
Cartoons based on the current administration in USA - Click Here!
The truth shall make you trustworthy if not free - Click Here!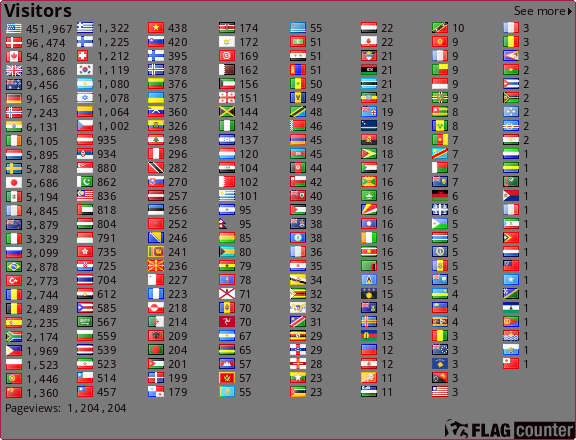 Copyright © 1997-2015 - Bent Bay