A Dog Knows

Have you ever heard that a dog "knows" when an earthquake is about to hit?
Have you ever heard that a dog can "sense" when a tornado is stirring up, even twenty miles away?

Do you remember hearing that, before the December tsunami struck Southeast Asia , dogs started running frantically away from the seashore, at breakneck speed?

I'm a firm believer that animals - and especially dogs - have keen insights into the Truth.

And you can't tell me that dogs can't sense a potentially terrible disaster well in advance.

Simply said, a good ol' hound dog just KNOWS when something isn't right . when impending doom is upon us . .
Killer
My house was broken into last night by two robbers who locked me in the bathroom, and proceeded to steal all they could carry.
My watchdog, "Killer", did not alert me, and for this reason I am giving him away.
I no longer want a dog - I´m installing an electric fence and detection devices with alarms. They´re cheaper and more reliable.
For those interested in adopting the dog please send an e-mail urgently.
A photo of "Killer" is attached below.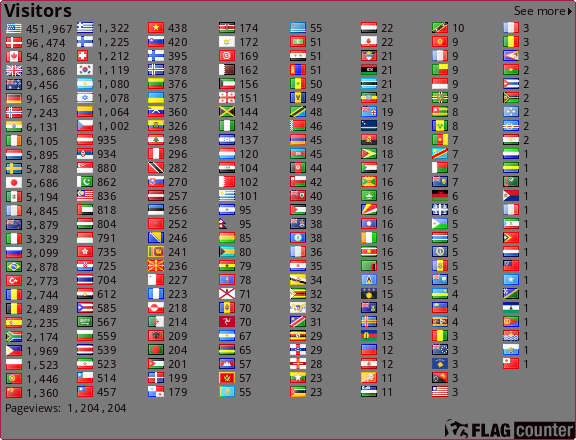 This ´FLAG´ Counter is activated / Denne ´FLAG´ Tæller er aktiveret - 28. March 2011

Click on a flag / Klik på et flag / Klik op een vlag